My favorite music artists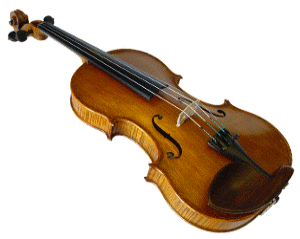 Back to Stefan's home page
---
My favorite music artists
Contents
1. Jackie Evancho
2. Lindsey Stirling
3. Harp Twins
4. Peter Hollens
5. Pentatonix
6. First Aid Kit
7. Bim
8. More music
My favorite music artists on YouTube. Well, according to my opinion... To be updated.

---
1. Jackie Evancho
Jackie Evancho is an only 19 years old (April 2019) American singer that actually has the most beautiful voice I ever have heard.
She can easily take any high tones but has a magical depth and softness in her voice that makes it unique. Her versatility is also
very impressive. This young woman certainly has a gift from above. She often has some touching and somewhat funny talks in
the beginning of her nice and lovely music videos as well. Jackie seems to be a very kind person.


New! April 20 2019. Here are ten awesome performances by Jackie from her new album "the debut" 2019. Jackie can sing all
kind of songs excellent and her voice is so beautiful as always. I have ordered this album on CD. Once upon a December has
always been one of my absolute favorites with Jackie and I immediately took She used to be mine to my heart when I first heard it.


New! Mars 14 2019. Four fantastic performances by Jackie Q1 2019. As always Jackies voice touches me so much.



some other artists) is so heavenly beautiful. Jackies voice is simply out of this world and touches me so much.


December 2 2018. What can be better than Jackie singing O Holy Night in Christmas time? A fantastic live rendention
under non optimal outer conditions. When the Swallows Come Back to Capistrano and a Thousand Years (where Jackie sings
with Fernando Varela) are also very beautiful.



one of my absolute favorites with her since I first heard it when she was only 13 years old. It is so beautiful! "It is Jackies song" as
people say in the comments. Jackes voice is as good as ever. Unfortunately it is not a professional recording but it is still very good.


Here are four of my favorite live performaces by Jackie December 2017. Unfortunately they are not professional recordings.
All these songs by Jackie are fantastic and I agree with one person in the comments regarding the "Modell Lyric PAC" performance.
"The song is perfect for Jackie. It is hauntingly beautiful".


This song - Caruso Coral Springs with Jackie (March 2017) is one of the absolute most beautiful songs I ever have heard in my
life. It makes me cry every time I hear it. I didn't think such a performance was possible. Jackie's perfection and feeling is simply out
of this world. Attesa, Pedestal and The Prayer where Jackie sings with Fernando Varela are also very beautiful. How Great Thou Art,
Have You Ever Been In Love and Mama are also so beautiful and sensitive. The four latest songs with Jackie I have added here - Starry,
Starry Night, May It Be, How Great Thou Art Live and Set Me Free are also heavenly beautiful and Jackie is a so incredibly good live singer.


First an incredible medley of Jackie's greatest classical hits at Tyler TX January 21 2017 and a very nice and touching Christmas
song with two of my favorite music music artists - Jackie Evancho & Peter Hollens. And two very good performances by Jackie at
Bubba Show Breakfast Pittsburg January 2017.


Here are some very beautiful and touching "Yule Log" songs from Jackies new album "Someday at Christmas" November 2016.
Now Christmas is over for this time, but I still keep some of them here because I like them so much.


Here are some new awesome performances by Jackie "live in consert" Festa Italiana, Milwaukee, WI July 24 2016. I think her
voice has incredible perfection and beautifulness but is also very sensitive. I take all her songs to my heart, but "The Impossible
Dream", "Memories", "Once Upon A December" and "Your Love" (below) are very special to me. It should be noted that these
videos are taken with good but not professional recording equipment.


Here are many other of Jackie's magic performances from her debut with "O Mio Babbino Caro" in Got Talent 2010 until now.

2. Lindsey Stirling
Lindsey Stirling is a 30 years old (September 2016) American artist that is a genius on violin play. She often has
very beautiful and amazing music videos as well. I agree with people in the comments that everything Lindsey
touches turns into gold. She has also inspired many young people to start playing violin and other instruments.

3. Harp Twins
June 8 2018. Harp Twins - Camille and Kennerly. This is probably the most beautiful music I have heard
since I discovered Jackie and perhaps some of Lindsey Stirlings tunes. Camille and Kennerly are so
extremely talented and harp is a difficult instrument to play. Their configuration with two harps gives an
extraordinarily beautiful and special sound. They have very beautiful and lovely music videos as well.
More to come.

4. Peter Hollens
Peter Hollens is a 35 years old (March 2017) American pop and a cappella singer and songwriter that is very
versatile and has a very good voice. He has also made many good covers and collaborates with many other
music artists. Among them are Jackie Evancho and Lindsey Stirling.

5. Pentatonix
An awesome American group with five members - Scott, Kristie, Mitch, Avi and Kevin. They are very
versatile and have very good voices and have made many tunes of their own and many good covers.

---
6. First Aid Kit
Klara & Johanna Söderberg. Amazing Swedish singers. Info to be updated.

---
7. Bim
Rebecca Rosier & Tim Davis an awesome duo with beautiful song and piano play. Info to be updated.

---
Author and compiler: Stefan Spännare
E-mail: stefan.sp@outlook.com
Document created: 2016-01-30
Latest update: 2019-04-20